INCS Graduate Student Caucus Contact Information
Graduate Student Directory
Check out our Graduate Student Directory. Current caucus members should have automatic access; all others should request access through the link. To be included in the directory, please email incsgradstudentcaucus@gmail.com and include your name, institutional affiliation, and three to five keywords for your areas of research.
Working Group
To foster relationships between INCS faculty and graduate students, we have begun offering an annual, themed "Working Group." For more information about this year's group, click here.
Graduate Student Prizes
Susan Morgan Prize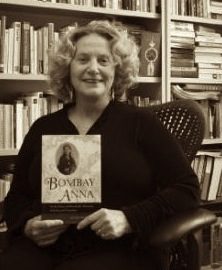 The Susan Morgan Graduate Student Essay Prize prize was established in honor of Susan Morgan, Distinguished Professor of English at Miami University, a prolific, interdisciplinary scholar of nineteenth-century literature and culture, and a longstanding member of INCS. Professor Morgan's scholarship has shaped the interdisciplinary fields of women's writing, travel writing, and empire studies—fields that are central to the work of many INCS scholars—and she has generously mentored countless graduate students and junior colleagues. Her selected publications include In the Meantime: Character and Perception in Jane Austen's Fiction (Chicago, 1980); Sisters in Time: Imagining Gender in Nineteenth-Century British Fiction (Oxford, 1989); Place Matters: Gendered Geography in Victorian Women's Travel Writings about Southeast Asia (Rutgers, 1996); and Bombay Anna: The Real Story and Remarkable Adventures of the King and I Governess (California, 2008). Past winners may be found here.
Guidelines and Eligibility
The Susan Morgan prize is awarded annually, at the annual conference each year.
Eligible essays must be presented for discussion by the author at the INCS conference. Submissions may not exceed the length of 4,000 words (excluding notes, works cited, and translations). Essays over the word length will not be considered.
The prize will be awarded at each annual conference.
The award is $500. The winner will also be invited to submit an expanded version of the paper to Nineteenth-Century Contexts, the INCS-affiliated peer-reviewed journal.
The second-place paper will be awarded the designation "Honorable Mention."
The due date will be designated each year. Papers submitted after that date cannot be considered for the prize. Papers should be uploaded to the site in the designated format.
The competition will be judged by a panel of judges appointed by the INCS board.
No judge will be permitted to assess his or her own work or to assess work submitted by anyone with whom the judge has worked closely.
INCS reserves the right to award no prize in any given year.
Chris Vanden Bossche Graduate Student Travel Award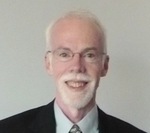 The Chris Vanden Bossche Graduate Student Travel Award was established in honor of Chris Vanden Bossche, the long-term and beloved Executive Director of INCS. Professor Vanden Bossche taught for many years at the University of Notre Dame, where he specialized in Victorian fiction and non-fiction prose. In 2014, he published a study of Victorian conceptions of how to produce social change entitled Reform Acts: Chartism, Social Agency, and the Victorian Novel, 1832-1867 (Johns Hopkins University Press). His many essays have dealt with family and class as represented in cookery books and David Copperfield, separate spheres and social reform in Ruskin, the idea of authorship in the copyright debates of 1837-1842, and "coming of age" in Victorian literature and culture. In addition, he has published essays on Tennyson, Scott, and other nineteenth-century subjects. He is also the author of a study of the intersections of political and literary authority, Carlyle and the Search for Authority (Ohio State University Press) and editor of Thomas Carlyle's Historical Essays and Past and Present. We are deeply grateful to Professor Vanden Bossche for his dedicated service to INCS.
The Chris Vanden Bossche Graduate Student Travel Award provides small grants for graduate students to attend the annual INCS conference. Preference is generally given to students who must travel the farthest. For more information on the travel award, please contact INCS Treasurer Shalyn Claggett (INCSTreasurer at english.msstate.edu).
Donations
Make a donation to support either graduate student prize by indicating the name of the prize in the "Add instructions for seller" box after clicking below. Thank you!